Umrah for Orphans
Umrah for Orphans
Umrah for Orphans
"It's about changing the world because if you change the heart and mind of one child, give them that hope and give them that yaqeen, that certainty in Allah, that one child can change the world." Faraz Yousufzai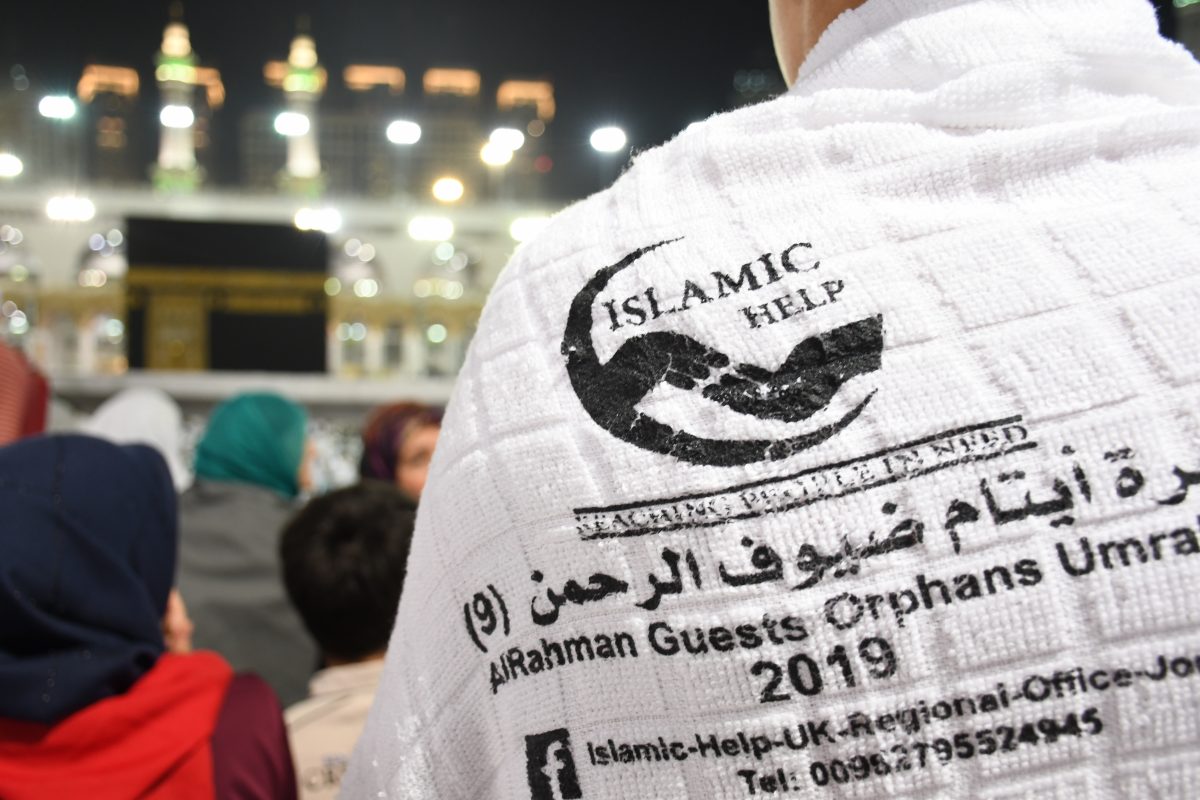 Umrah for Orphans is a pioneering aspect of our orphans and childcare programmes which, with the support of our donors, provide support and care for thousands of orphans and vulnerable youngsters.
As well as meeting children's daily material needs – food, water, education, medical care and welfare – we also cater for their psycho-social development to help with their emotional, psychological and spiritual needs.
As part of that approach, we take hundreds of Palestinian orphans on Umrah, the blessed journey to Makkah and Madinah shareef.
In 2019, the generosity of our supporters allowed us to take 350 Palestinian orphans from Jordan and 100 from Al Quds to the Holy Lands.
Since its launch, Umrah for Orphans has taken more than 2,200 Palestinian orphans – including girls and disabled youngsters – and widows on this blessed pilgrimage.
The annual pilgrimage has included Palestinian orphans from Al Quds (Jerusalem), as well as orphan girls and widowed mothers. Each Umrah has taken place during the youngsters' school holidays and on each occasion they have been accompanied by Islamic Help staff from Jordan and the UK, plus selected volunteers.
These blessed journeys were the realisation of a dream for the orphans, their guardians and remaining parents. Already struggling against adversity, these Palestinian families could never have imagined their offspring and wards making such a journey to the heart of Islam.
Each orphan is given an Umrah diary for their daily tasks and rituals and to record their experiences. Each diary has the name of the sponsor who has made their pilgrimage possible, so they can make dua for them throughout the Umrah.
Islamic Help also produces and publishes a documentary a few months after the Umrah so donors and supporters can view the orphans' journey and their experiences. The films of previous Umrahs can be viewed here on the relevant Umrah for Orphans web pages, our YouTube channel and social media outlets.
Please help us make this dream come true for even more Palestinian orphans.
Sponsor a Palestinian orphan for Umrah for Orphans.

PLEASE NOTE: Your sponsorship payment/s must be completed in full before a child can go to perform Umrah on your behalf. As the Umrah for Orphans trip is normally organised for January, donations must be complete by the end of December for a child to go the following month.
If, for example, the donation is completed at the end of January, the child will perform Umrah on your behalf at the next trip organised.