Saif has worked for over 30 years in the private and voluntary sectors as well as with local and cen...
Saif Ahmad becomes new CEO of Islamic Help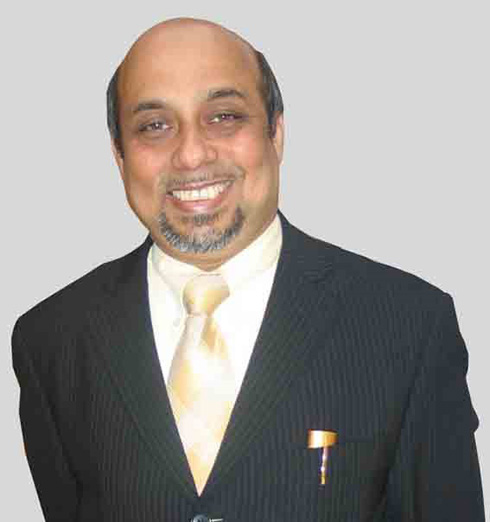 Saif has worked for over 30 years in the private and voluntary sectors as well as with local and central government. He has sat on numerous boards and committees including the Policy Action Team of the Social Exclusion Unit of the Cabinet Office, the National Young People's Learning Committee of the Learning & Skills Council, the Regeneration Practitioners' Group of the Home Office and the Organising Board of the Enough Food For Everyone IF campaign.
In 1998 he became Chief Executive at the North London Muslim Housing Association where he was recognised by The Chartered Institute of Housing with membership for distinguished achievements.
In 2001, he set up the Faith Regen Foundation, the UK's first multi-faith regeneration agency that seeks to create employment and education opportunities for some of the UK's poorest communities.
In 2006 Saif was headhunted for the post of Chief Executive of Muslim Aid. His vision was to put Muslim Aid on a platform with internationally recognised NGOs such as Oxfam, Save the Children and Christian Aid and he successfully built partnerships with a range of organisations and funders including DfID, UN agencies, ECHO and United Methodist Committee on Relief (UMCOR). The partnership with UMCOR was recognised by the former Prime Minister Gordon Brown as a good practice example of cross-faith cooperation.
In 2009, Saif founded MADE in Europe, focusing on working with young Muslims in the UK and more widely across Europe to mobilise them to get involved in tackling international issues such as poverty, climate change and conflict.
In 2010, Saif founded Global One 2015, an international aid and development organization with a focus on women's and children's livelihoods, WASH, maternal health and sustainable agriculture.
Saif is excited for his new role with Islamic Help and said:
"I am eager to begin my mission with Islamic Help; there is a lot of work to be done to bring the organisation forward as a champion in humanitarian development, but it has a good branding, and particularly its work with orphans and children, and its pioneering volunteering initiatives in Mafia Island in Tanzania. There are many exciting opportunities to explore and I believe with a strong senior management team and a dedicated work force, I believe we will emerge as a leading UK development agency."