Media Contact Mohammed Ilyas | Desk 0121 446 5682 x 204 | Email [email protected] Khan...
Amir Khan Supports Drought Victims in the Horn of Africa
Media Contact Mohammed Ilyas | Desk 0121 446 5682 x 204 | Email [email protected]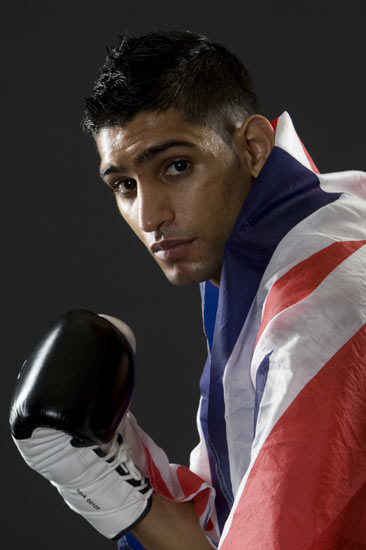 Khan will be fronting the charity's iHelp Knock Out Poverty campaign. Amir Khan will be making a guest appearance at Islamic Help's fundraising dinner on September 17th at the Hilton London Metropole. Over 800 people are expected to attend the event to take advantage of the unique opportunity to meet this rising star in the world of boxing.
The Horn of Africa Crisis is, according to the United Nations, set to worsen over the coming months and as many as 750,000 people may lose their lives. It is estimated as the worst drought to affect the Horn of Africa in over 60 years. The United Nations has recently declared a famine in Bay, the sixth area in Somalia to have been declared a famine zone. The most vulnerable are still at greatest risk and acute malnutrition rates amongst children are at a staggering 58% in Somalia. Islamic Help launched an appeal for drought victims over three months ago and has carried out work on the ground to reach those in most need.
Since being propelled to fame by his silver medal victory at the Athens Olympics in 2004 Khan, now the Unified World Light-Welterweight Champion, has utilized his position as one of the England's leading athletes to inspire and work with young people and with the socially and economically disadvantaged. He set up the Gloves Community Centre and Boxing Gym in Bolton and continues to support a number of grass roots initiatives.
Khan has also been very active in supporting humanitarian causes. He raised substantial sums of money for survivors of the 2004 Indian Ocean Tsunami as well as for survivors of the Pakistani Earthquake in 2005. At that time he even went to Pakistan to deliver aid in person. Islamic Help is a UK based charity that has worked in over twenty countries globally. Its head office and Tanzania office will be co-coordinating the relief effort in Somalia.
For more information on the Amir Khan Fundraising Dinner or to make a donation to help the people caught in the Horn of Africa Drought Crisis please visit www.islamichelp.org.uk or call 0121 446 5682.
-END-
Islamic Help Charity
Islamic Help is a UK registered charity that carries out humanitarian relief work and is committed to helping individuals from all walks of life. Islamic Help is committed to the reduction of poverty and its effects on individuals, communities and societies.