Emergency Winter Appeal
Emergency Winter Appeal

Millions of people around the world will be battling freezing temperatures over the next few months as winter arrives in many countries. It is always a particularly difficult period for the millions of refugees who have been forced to flee their homes due to conflict and violence.
Many are forced to live in makeshift shelters or tents, with little or no protection from the freezing temperatures and snow. Not only do they struggle for food, water, medicines and protection from the elements but they are at increased risk from illnesses and fatal diseases.
Islamic Help teams are on the ground, trying to provide as much protection from the cold as we possibly can. However we urgently need your support. A donation of £40 will help us reach people in need this winter with life saving aid packs.
Our teams are ready to distribute winter aid in Bangladesh, Pakistan, Cameroon, The Central African Republic, Gaza, Yemen and to Palestinian, Syrian and Rohingya Refugees. Where possible, we will be providing winter clothing, warm thick blankets, mattresses, food, firewood and fuel to help protect people from freezing to death or falling seriously ill.
To donate a winter pack for Orphans please click this button:
We need your support to provide the aid, we need you to donate and we need you to do it now. You can donate your Zakat or Sadaqah for this project.

Please donate any amount that you can afford to, £40 will help us support a family this winter
What Are We Providing
The items that we will be distributing depend on the requirements of the recipients but in general your donations will help us provide
Winter Blankets
Winter Scarfs, Hats, Gloves & Socks
General Clothing
Shoes
Jackets
Food
Fuel For Cooking And Keeping Shelters Warm
Mattresses
Rechargable Lights
Donate £40 now and help us support a family this winter. Without your support, people risk freezing to death.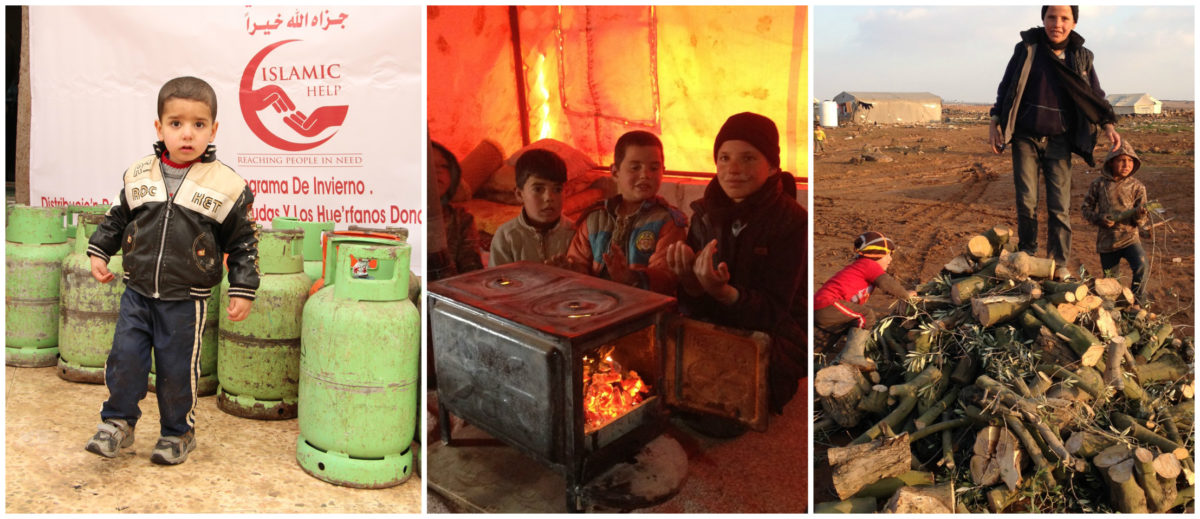 Disclaimer: Islamic Help will use your money to provide families in need with winter aid. By donating, you give us permission to use the funds that you have given as we see fit to support the cause that you have given to. This might mean using funds donated for one item to buy another item. We will only do this if it is in the best interest of the beneficiaries. Our ultimate aim is to provide families in need with the support that they require.